I am going to tell you about how you can generate high traffic and more leads for you and your clients. This SEO case study will help you a lot to generate potential customer on the website from the search engine.
Organic growth on search engines has become extremely competitive over the years. With the quick availability of tools and resources, there has also been an exponential increase in consumer base all of whom want to target the same set of keywords and phrases.
The length of the target keywords has accordingly increased to satisfy search engine algorithms. However, marketers are constantly coming up with extensive strategies to help their clients gain an advantage over their competitors on search engine results pages.
Social media and video platforms have caused another huge shift in consumer engagement by allowing users to directly get in touch with individuals and brands.
Therefore, it's imperative that we implement all available strategies to help our customers reach their goals both on social media and search engines. We've also had some similar challenges and have developed creative marketing and search engine optimization strategies that help clients reach their target customers with through organic results.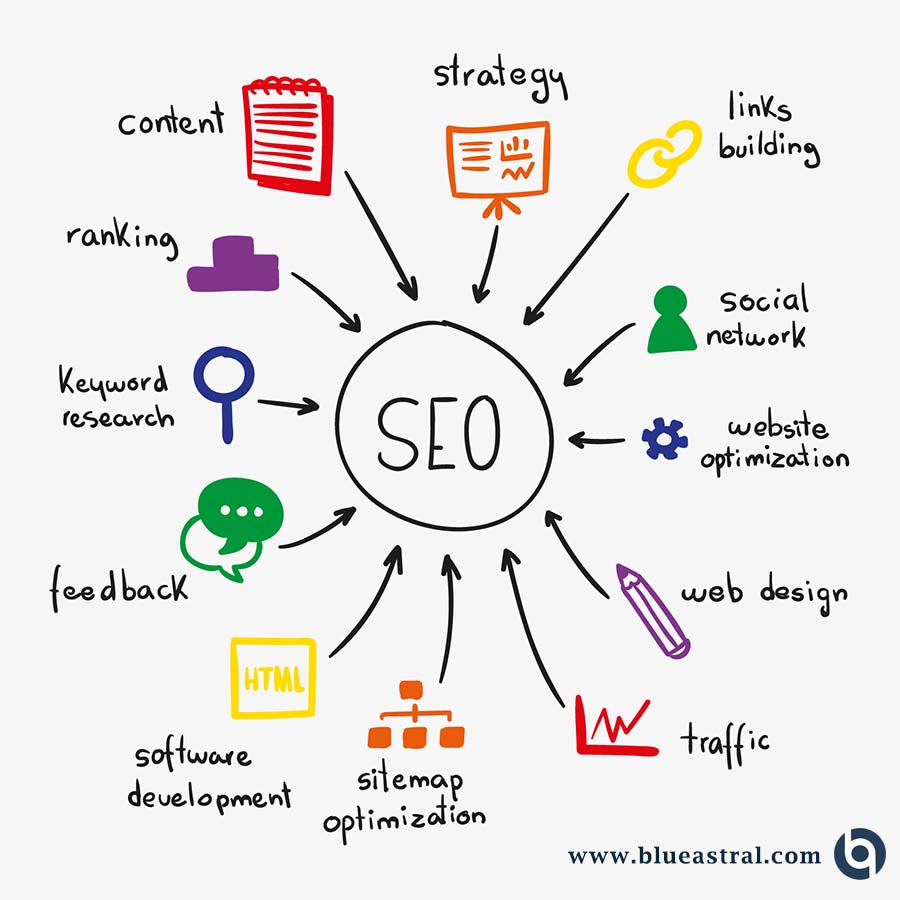 SEO Case Study: The Step-By-Step Process
This SEO case study is an amalgamation of all the strategies that we've implemented over the years. We explain the significance of the strategies and also show you how they have had a positive impact on two of our prominent clients. We have written this blog on behalf of our strategies, which is implemented on our clients, Tajfoods, KloudGin, Ayni Peru etc.
Challenges
The primary challenge in the organic growth of a website is in the term organic itself. Without advertising, it is nearly impossible to reach the top ranks on Google or any search engine. With hundreds and thousands of companies already optimizing their website and advertising their services on all available search platforms, gaining visibility even with paid advertising has become quite a challenge.
The tools provided by Google have simplified market and keyword research but have also led marketers to use them to track their competitor's performance. Thus every time we've had to implement organic methods to grow our search engine rankings, we've had to come up with new strategies to attract consumers to our client's websites.
Social media helps a lot in executing marketing campaigns that attract user attention. But the already existing noise from other brands and companies often numb new entrants to the market. The competitors often tend to capture all major instances of keywords and marketing materials leaving few or nothing to new companies. Combating this is not only a huge task but also a challenge for internet marketers.
The second but the most excruciating challenge in the manpower required to execute the marketing tasks. Social media and internet marketing companies often employ armies of optimizers, writers and link builders to help them achieve target market growth for their client companies. Competing with them requires innovation and effectiveness in all levels of the optimization endeavor.
Organic growth of search engine results is even more difficult for a small team. Therefore, all our strategies implemented are the best practices that have developed since the early ages of search engines.
By truly understanding the behavior of search engines and building an ecosystem of sustainable growth, we've implemented some of the most innovative ways to grow our client's user base. The next section explores the strategies that we have implemented on all our client's websites to increase their organic growth over a period.
Some other challenges we faced are as follows:
Our client's websites were struggling to get organic traffic from traditional methods. Moreover, the websites didn't feature among the first 10 results of the search engine results.
Clients often wanted to rank among the top results for the most competitive keywords. This is quite difficult as competitors often gain the top results through ads or regressive practices
The range of keywords and their combinations often made it a huge task for effective optimization for any one of the keywords.
The website itself had numerous disadvantages relating to high bounce rates, UI, UX accessibility and click-through-rates.
The greatest challenge was competing against industry leaders in e-commerce like Amazon and Alibaba.
Lack of local presence and listing made it even tougher for the websites to rank higher on search results.
Dead and bad links often caused problems as they were already traced by search engines and the overall rank reduced significantly due to spam associated with the bad links.
Strategies
All our methods for optimizing the website can be divided into 6 separate segments. Each of the segments solves a crucial problem that goes a long way in the process of developing the website's consumer base. Starting from an initial analysis of the website and its major competitors we move on to optimize the website itself.
Then we create and connect all available social media websites and networking sites to create a strong ecosystem around the websites consumers. Then the off-page optimization methods help the website grow beyond its own ecosystem by reaching consumers on all possible industries.
Finally, we converge everything into a centralized dashboard to help visualize the growth of consumers and their engagement ratio. Through thorough measurement and analytics, we try to understand the points where we lack and improve continuously by covering all available bases. Let's dive deeper into each of the methods to show how each of them has a tremendous impact on the growth of the website.
Analysis
Analyzing a website and its competitors is the first step in our process. We start with basic keyword analysis of the target market and understand the competitors in the field. This helps us better target their weaknesses by leveraging strategies that the competitors might have missed.
We track all possible keywords where we want our website to rank and then analyze how our competitors are marketing their services and products for each of those keywords. This leads to an exhaustive list of keyword ideas and markets untapped by the competitors. This list is essential for optimizing the website itself and helps us create content for off-page optimization.
On-Page Optimization
After we've collected a list of target keywords we dissect the list into primary and secondary lists. This helps us focus on the most competitive keywords by optimizing the website. We implement all recommendations made by Google for better visibility by creating schema markups, measuring the density of keywords and using LSI techniques to optimize for related keyword variants.
This helps search engines relate our website to all possible ideas and keywords that might be used by potential customers. Then we remove all unnecessary information from the website to keep it minimal and light to increase load times.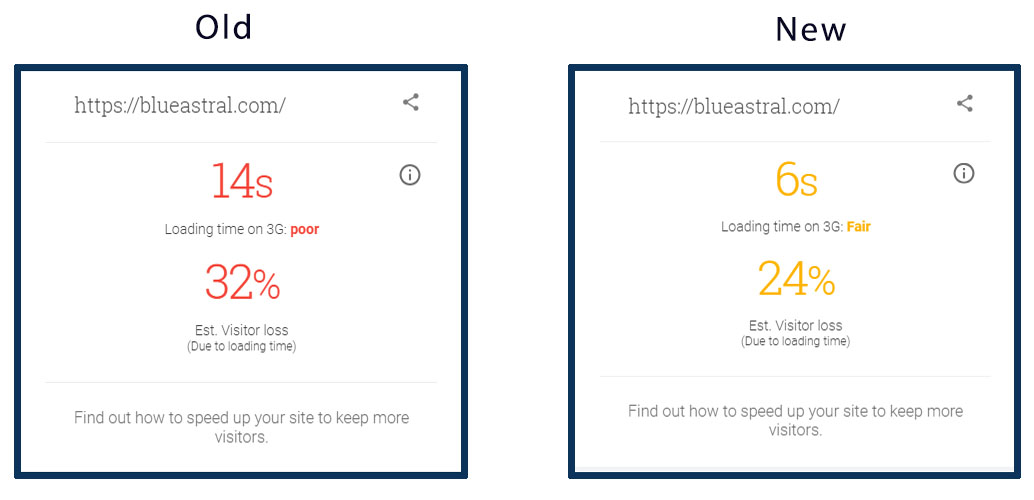 This increased load time is very important for any website to rank better on Google or any other search engines. Mobile optimization is also extremely important for all websites as Google automatically prioritizes websites that are built with mobile first principles. Once we ensure that we have more than a 90 score on Pagespeed Insights, we move onto connecting all social media and related networks to the website.
Social Media
The role of social media in optimizing a website cannot be understated. The more the likes, the better are your chances to rank higher and get more customers to your website. Social engagement also matters as consumers who talk about you often tend to visit your website.
So regardless of the slow decline of Facebook users, it is still the major social network on the web. Twitter and LinkedIn are equally important for your website as the drive scores of users from unrelated industries to you. This helps you find consumers in places you didn't imagine.
Along with that we go ahead and create profiles in all the major social networks, video sharing platforms, chat rooms, forums, and social bookmarking websites. You can find more than a thousand bookmarking websites on the internet but listing on a few is enough to get you the necessary traction.
In addition, you need to submit your website to some major directory websites that list websites related to your domain. This helps you get backlinks to your website for free from some of the major high page rank websites.
Once we've established a strong social ecosystem, we focus on Facebook and Twitter to spread the word. You can use IFTTT and Zapier to automatically post your Facebook and Twitter posts to most other websites including some of the top social bookmarking websites.
Off-Page Optimization
Content is and always be king on the web. Now with the advent of numerous types of content aggregators and platforms, creating a wide variety of content is paramount to improving your websites off-page optimization. We start with textual content and target some of the popular content aggregators like HubPages.
We create and submit quality bound and informative content on all major aggregators. This helps search engines find more and more information about the website with target keywords and helps the website continuously form a network of backlinks from websites of possible page ranks. We select a few of the high page rank websites and submit requests for guest posts to help them fulfill their content needs and get quality backlinks in return.
The website automatically finds itself in the center of a maze of links that all link back to numerous pages across the website. Forum discussion and social bookmarks further strengthen the network by establishing a strong foothold across multiple websites. Off-page optimization is a continuous process that takes months and a lot of man-hours to create original quality content and submit them to major high page rank websites. Social media channels further ease the process by being the center for all communication with potential consumers.
Some Real Screenshot of Keyword
We have gained high competitive keywords at 1st position in Google Search Engine within 5-6 months periods. it's not gained only with off page activity, although we have implemented all efforts of link building techniques with the help of some paid keyword research tools like SEMrush, Aheref, Majestic etc
Keyword – stargazing Peru
Volume – 120
Location – Worldwide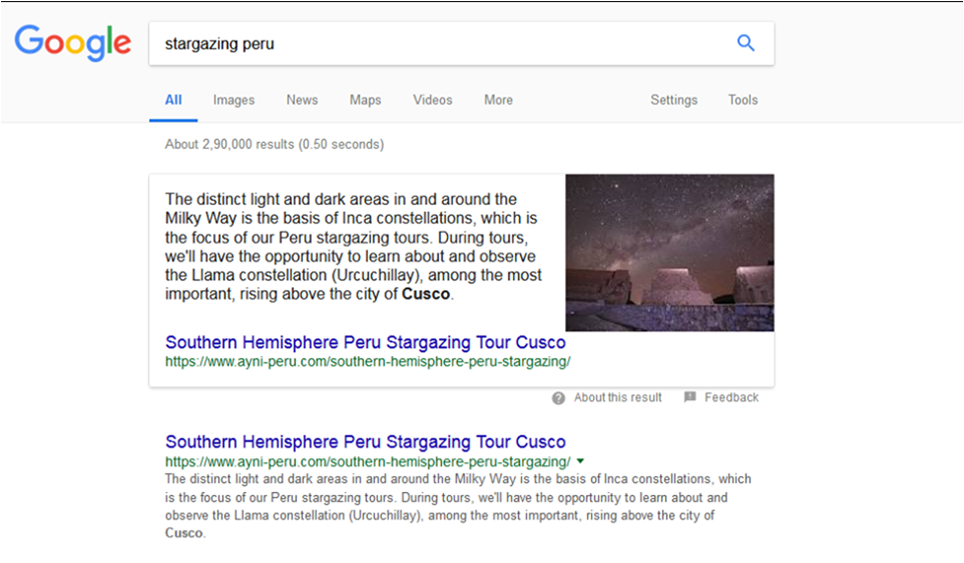 Keyword – Basmati Rice manufacturer Australia
Volume – 90
Location – Worldwide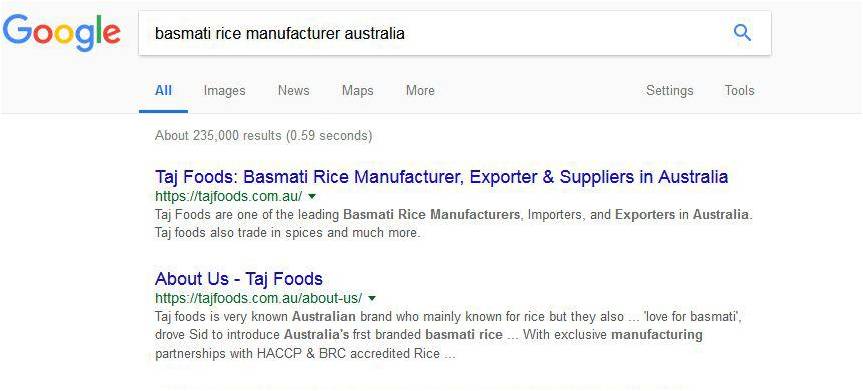 Keyword – website development company in San Jose
Volume – 40
Location – Worldwide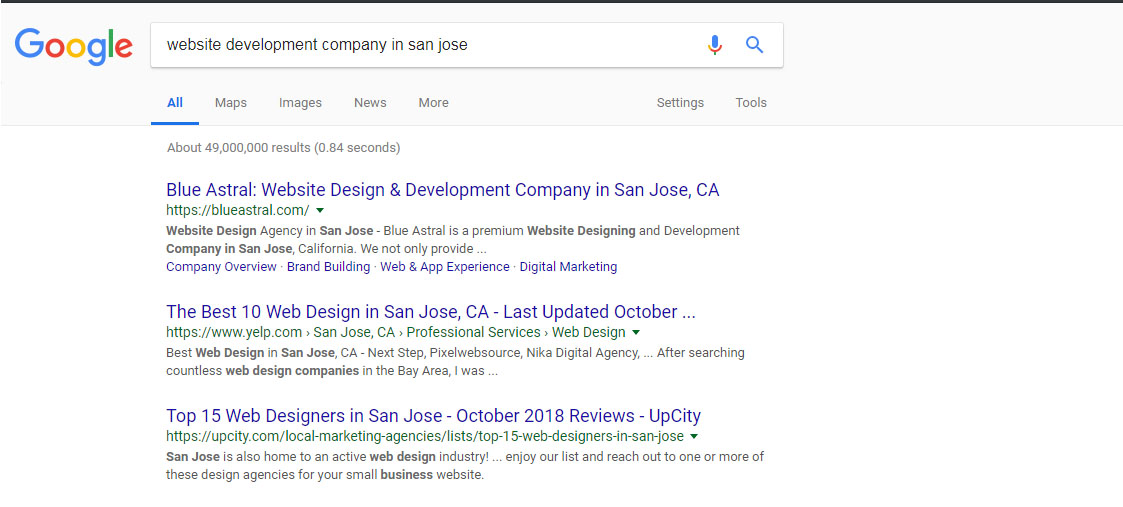 Convergence
By creating an ever-expanding network of presence across multiple websites, forums, discussion boards, social bookmarking websites, and publishing platforms, we ensure that users can find us wherever they go. Without advertising, this is the only way to stay in the minds of the users.
With quality content that is informative and leads back to the central social media accounts and website, we create an extensive thread entangled with information all pointing to us. The search engines understand the context of our presence and automatically redirect users to our target websites.
The target keywords used in our content and social media posts further help search engines categorize our website as the leaders in a specific field. By constantly monitoring and engaging with our audience we ensure that the website becomes a central place for all activity and Facebook and Twitter serves as our methods of communication with our potential consumers.
We use some of the best tools in the industry like Majestic SEO, Ahrefs, Open Site Explorer along with the commonly used tools provided for free by Google and other search engine optimization focused companies.
Measurement & Growth
Effective measurement of our efforts is crucial as our efforts. We use Google Analytics as our go-to tool for measuring all website traffic. It helps us manage nearly every aspect of our website without much interference in code or changes to the websites internal structure.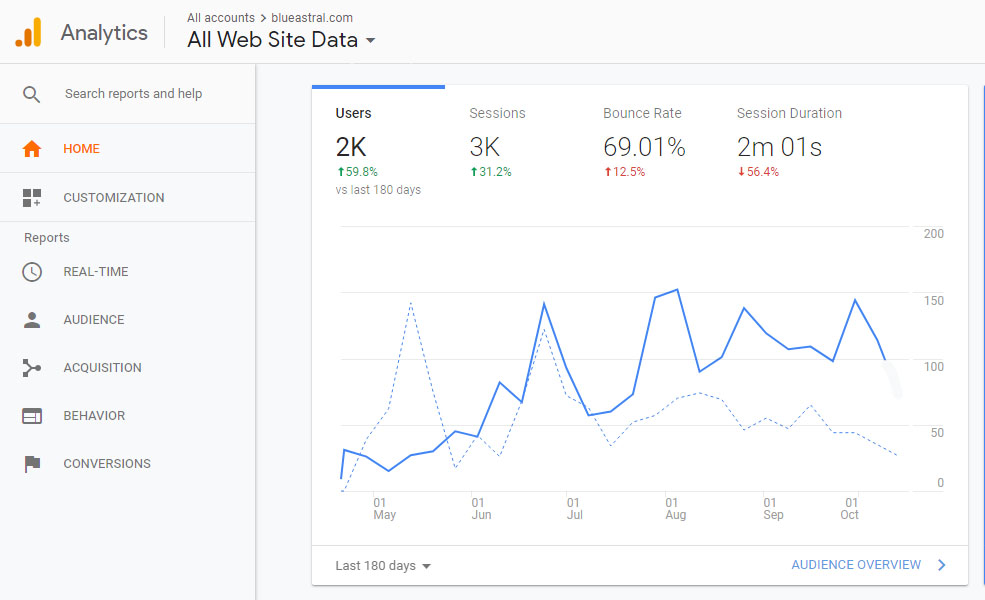 The first month's report helps us identify where we lack and how we could better focus on energies by targeting competitive niches. Then we improve on our processes by adding all the necessary processes to close the gaps.
The second month provides a more accurate result of our efforts and we often see increments of up to 400% in the websites conversion rate. By optimizing the landing page to ensure better conversion we continue our efforts to reach our target market.
Results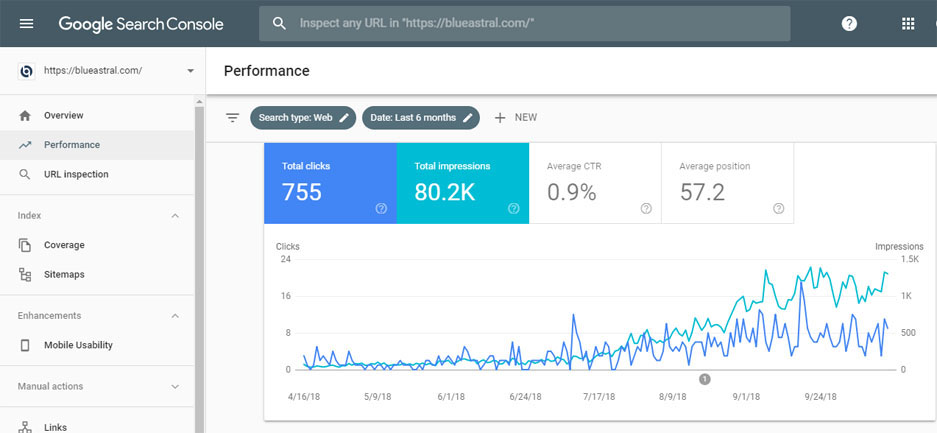 Not surprisingly, with the continuous effort, we raise the conversion rate and organic growth of our target websites to more than 2000% in a period of fewer than 5 months. The combined social media and website engagement rate could be way higher.
Moreover, the website implements a strong presence among its users by developing a community around the website that continuously provides feedback and potential clients. Within a small period, we successfully manage to grow a small website with minimal users and organic traffic into a force to be reckoned with. I hope you would like this SEO case  study.
Also, we have made case studies for our clients, you can see and learn lots from here – https://blueastral.com/case-study/