Not only it is easy to create a free blog but its very quick,
If you are even a tiny bit technologically inclined, you must have come across some blogs on the internet that took your breath away – and you wondered – how do they write such excellent blog posts that are interesting as well as informative – and at the same time, they are fun to read. Pretty sure that you too might have, at some point in time, had the urge to understand how to write such creative and informative blogs. You needn't worry at all; most of us are in the same boat as you.
Today, with all the useful and fantastic blogging tools and platforms out there, it's a lot easier to get started. You can literally start from nothing – OK, that would be a stretch. But seriously, all you need is a brilliant idea lurking in your headspace, eager to metamorph into a blog. You can simply go from an idea to a fully functional viral blog in 30 minutes – or less if you are smarter.
And the best part? – You can afford to be a dunce here. I mean you don't need any technical skills or knowledge – just the ability to follow a set of simple instructions, and you will already be on the way. I wish I had such an easy and simple, step-by-step process like this when I started blogging years ago. This simple, detailed, and step-by-step guide to starting a blog will show what all I learned along the way so that you needn't spend hours or days, hunting and figuring out the right ideas to get you up and running.
Before we dive right into it, I understand that some of you might still be wondering – Why blog at all? And that's quite a pertinent question. I too had such thoughts – most smart people do, and you should too. So, let's quickly head over to WHY you should start a blog, as well as what you can potentially achieve through your blog.
Why should you create a free blog?
Driving without a map is a smart way to……get lost. So, thinking of your reasons to start a blog as a road sign towards the right direction might be helpful. At least it would help you make your blogging journey even more enjoyable.
You may want to start blogging for the pure love of writing. At least that's the case with most writers who are in a serious relationship with words – wordsmiths like me. I love to express my ideas and thoughts about anything and everything most beautifully and poetically possible. And it gets better when you have an audience, who can respond and relate to your emotions, which makes the whole writing experience more fruitful and worthwhile.
You can also start blogging to make an impact. For those of you who like to voice your opinions and create an impact on society for good, this small piece of web estate could turn out to be your perfect platform. Here you could say what you want, find the right supporters, and make a significant impact.
You may want to start blogging to make some money. Nothing to be ashamed about. In fact, you don't need to be salty kinds to earn some money by blogging. Monetizing your blog doesn't mean you should stuff it with irrelevant ads.
The truth is, blogging opens up more avenues for you. You have the choice to use your blog to promote your company website, advertise your professional services or reach out to a specific audience. You can also choose to start an e-course to teach some useful skills to other folks.
For a well-established business, blogging becomes a vital source of lead generation derived from well-driven traffic. There are some businesses whose cornerstone has been blogging. Some of the benefits of blogging for a business could be:
A multitude of blog subscribers is notified every time you post a new blog.
Your blog can serve as the content engine for your entire company.
Innumerable link clicks on your blog every year from all the available social platforms.
You could multiply your sales figure every month.
You might be tempted to think – OK, that sounds great, but I don't have the technical knowledge of how to create a blog for free in the first place. That's exactly why I'll guide you through the steps on how to start a blog in WordPress – even if you're a complete newbie without any coding or technical knowledge. So, grab a cup of coffee, or tea – if you are offended.
How to Create a Blog in 7 simple steps
Following these simple 7 steps should take you about 30 minutes.
Choose the ultimate blogging platform – Self-hosted
Choose your Domain Name
Choose a web host
Create your host account
Install WordPress
Customize the blog's look and feel
Publish your first awesome blog post
Enough of the blah blah now! Let's get down to business right away.
Step 1: Choose the ultimate Blogging Platform – Self-hosted
For those living under the rock, choosing a blogging platform simply means the software you'll be using to run your blog. And if you do not happen to live under the rock, you will know that there are many blogging platforms out there – free and paid.
In my opinion, it would be best to go with a self-hosted WordPress. Choosing this option will give you your domain name and hosting account on which you will install the self-hosted WordPress software – WordPress.org.
If you're planning to start on a free blogging platform like Blogger, Ghost, Weebly, and Tumblr, and then migrate to a self-hosted WordPress later on; dump the idea right away. And you can thank me later. So, the best way to get started is a self-hosted WordPress blog.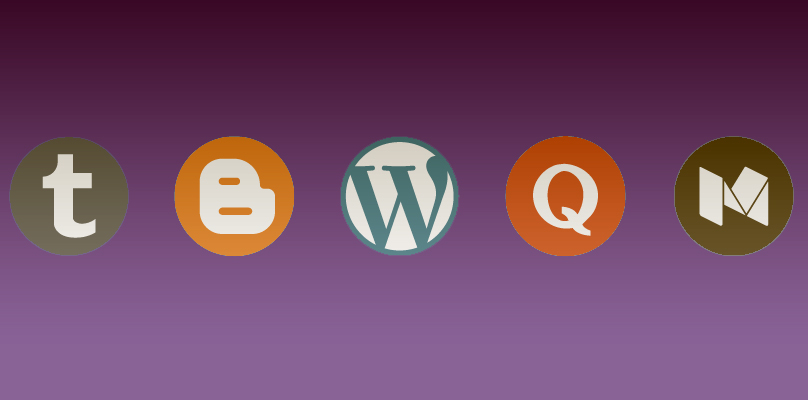 Why choose a self-hosted WordPress?
It's a preferred platform with thousands of themes, plugins, and other goodies.
It's quite reliable, secure and easy to set up.
Self-hosted WordPress is the top choice of top bloggers.
And the best part is – self-hosted WordPress blogs are not as expensive as you might expect them to be.
Step 2: Choose your domain name
This is where all the magic begins! A domain name is the web address people will use to visit your site or blog.
Here are some tips for choosing your perfect domain name:
Choose a name that's short and catchy – Easy to recollect and recall.
Avoid using characters other than letters – they are hard to remember.
Don't stuff "keywords" into your domain, unless necessary.
Avoid choosing words that are difficult to spell or recall.
Use .com if it's available, as it's easy for people to remember.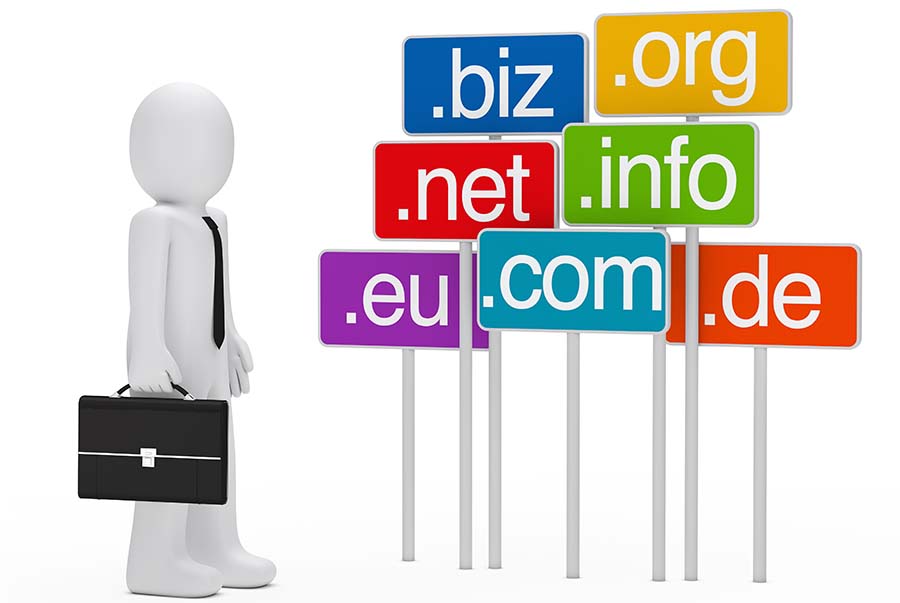 Step 3: Choose a Web hosting
Although WordPress.org is free to use, you will require a company to host your blog. It's like giving your blog a "home" online. As choosing your web hosting is one of the essential decisions, you should pick one that's highly dependable, very responsive, offers fantastic customer support and doesn't cost you a vital organ.
There are many highly recommended host companies across the world. You can have a look at the features and pricing of each to see what suits you.
Once you've decided upon the host company, the next step is to choose your plan. You need not stress about which package to sign up for, as you can always upgrade if and when you wish to.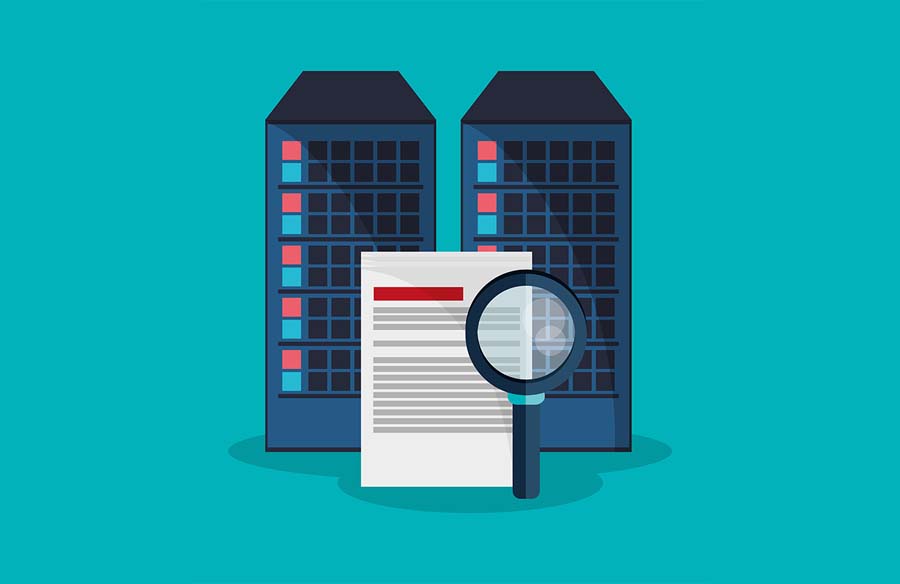 Step 4: Create your Web hosting account
This is where you enter your basic info and contact details and pay for your web hosting. You can choose an account plan whichever is most suitable for you, money-wise or duration-wise. Generally, all web hosts will ask you to sign up and pay for at least 12 months. However, they usually provide some discounts if you decide to sign up for an extended period, say 24 months or 36 months.
Once you've finished entering your details, you'll receive a welcome message confirming your purchase and asking you to choose a password for your host account.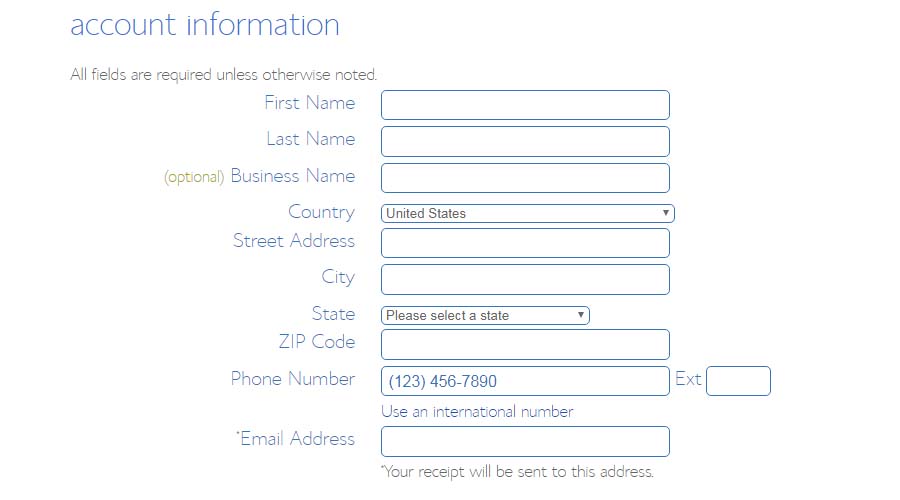 Step 5: Set up WordPress
Once you've signed up for your web host account, you'll receive login credentials for your website's control panel. That's how you will be able to access the backend of your website, although you won't need to use this control panel on a regular basis. This is just one of the techy aspects of running your blog.
You may access your control panel account at www.yoursite.com/cpanel (of course, you need to substitute your domain name here). Once you are logged in, you will see a box and see an "Install WordPress" icon. It will then automatically walk you through the simple process of setting up WordPress. Keep calm – it literally takes 2 minutes to install.
The system will ask which domain you want to install WordPress to; choose the domain name that you decided in Step 2. Next, to your domain name, you will find a field that says 'Directory.'
Here, the question you need to ask yourself is – Do you want people to find your blog at www.yoursite.com or www.yoursite.com/blog. Generally, if your blogs are the main subject of your site, you'll want to host the blog on the main domain. In this case, you will need to leave the directory field blank. This means people will be able to visit your blog by directly going to http://www.yoursite.com.
On the other hand, if your blog is an offshoot of your main website (suppose you want a dedicated site for your business and blogs as one of the parts), enter the blog in the directory field. This means people will be able to visit your blog by going to www.yoursite.com/blog.
After you're done here, you may click Next.
OK, now you're almost done. Just a little patience. Hold on a little longer, and it will be worth it.
This will be the last step before your blog is up and running. If you go to Advanced options, you'll be able to edit your username and password for your WordPress account. You will also be able to give a tangly title to your blog.
Your WordPress blog should now be installed, and you will be able to access it by using the information sent to your inbox – username, password and the admin URL of your blog. It would read like www.yoursite.com/blog/wp-login.php or www.yoursite.com/wp-login.php.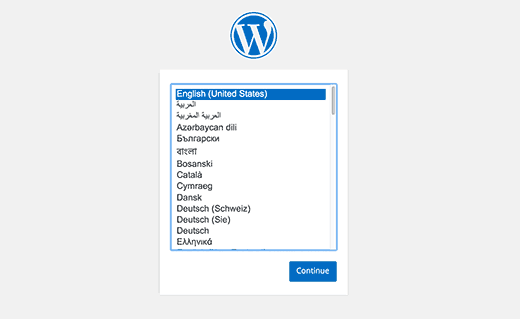 Step 6. Design your blog as you like
Now that you're done setting up, you can start to focus on designing your blog so that it looks exactly as you envisioned it, or any way you want it to be. One of the best things about a self-hosted WordPress site (of which you are a proud owner now) is that there are literally many hundreds and thousands of free themes you can use to enhance the look of your blog. Themes allow you to change the look and feel of your site and also alter the number of columns, colours, style, and layout – all that at the click of a button.
If really interested in the nitty-gritty details, here's how:
Go to Appearance on the left side panel, look for the paintbrush icon, and then click on Themes.
Click on Add New. You can now browse through thousands of free themes, sorting them by Latest, Popular, Featured, etc. You may also search by keywords if you know what you're looking for. When you find the one you're looking for, click Install. Your blog will now automatically acquire the look and feel of the selected theme.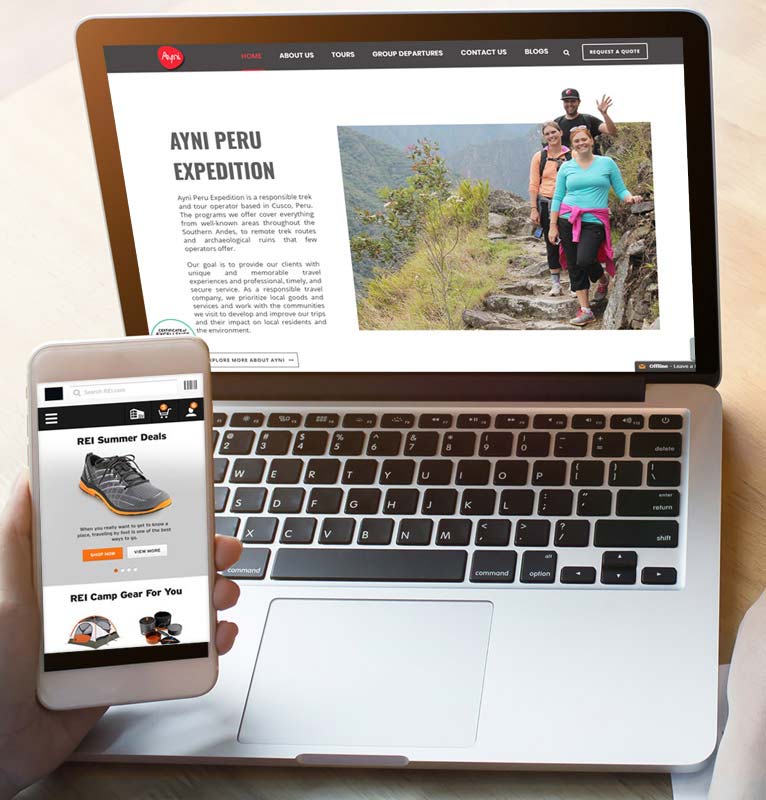 Step 7. Write your first blog post
If you know how to use MS Word, you will find it easy to write your first post in WordPress. On the left side of your WordPress Dashboard, find the Posts button (the thumbtack icon) and click Add New.
You can now enter the title of your blog post at the top bar, and then start writing the content of your blog in the box below. Like in MS Word, here too you have a variety of options for formatting your post: bold, italic, strike-through, bullets, numbered lists, alignment, adding links, adding images, add media (videos)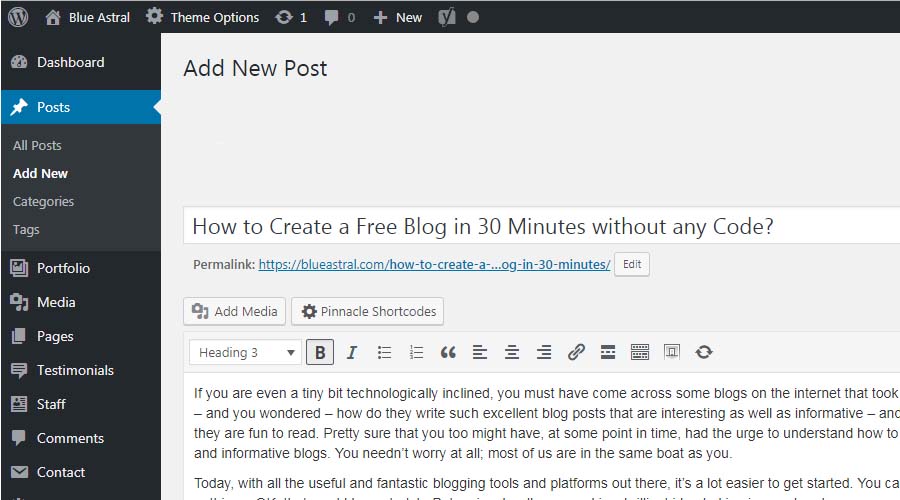 Want to customize your blog further?
What I love about WordPress is that you can use it right out of the box, or you can easily customize it to feed your growing blog.
Some of the ways you can change the look, feel and function of your blog are listed below.
Settings
The settings icon on the left side of your dashboard allows you to customize a wide range of features on your blog.  Some examples include your site name or tagline (under General), what you want your homepage to look like (under Reading), whether you want visitors to be able to interact with your posts or not (under Discussion) and what you want your URLs to look like (under Permalink Settings).
Widgets
These are tiny bits of code you can add to the sidebar of your blog. They let you add different functions to your site (for example, an opt-in box, banner ad, menu, etc.) without having to actually do any coding yourself – that's a relief! You can add or edit your widgets by clicking on Appearance and Widgets.
Plugins
Plugins are quite possibly my FAVORITE thing about using WordPress! They let you add functionality to your blog without having to touch the code. You can add or edit your plugins by clicking on the plug icon on the left side of your dashboard. Some of my favorite plugins include:
Yoast SEO: Let's do the SEO and automatically optimize your blog posts for the search engines.
Google Analytics: Let's you see how much traffic you're getting to your blog and where it's coming from.
Contact Form 7: If your theme doesn't include a contact form, this plugin will help you get one up and running in minutes.
Yet Another Related Posts Plugin (YARPP): You know how some sites show little images and links below blog posts with a heading like "Here are some other posts you may be interested in?". This plugin will let you add this to your blog.
Congratulations! You're now officially a blogger!
You're done setting up your blog and now you're ready to start making an impression on the world through your writing.
Your WordPress blog will serve you well for many years to come. By switching up your theme and adding new widgets and plugins, you can continue to keep your blog fresh and up-to-date with the click of a button.
And if you find your blog really takes off to greater heights and you need additional email accounts, storage or even another website, you can upgrade your account at any time.