1 Login to your Facebook account on a Desktop (not on mobile or tablet).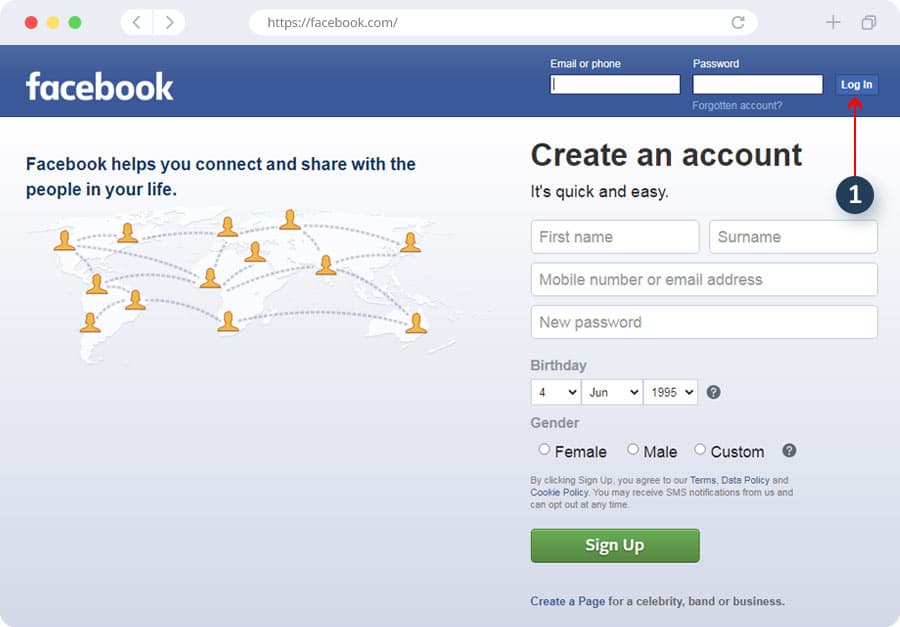 Once you are logged in,
2 go to Settings and 3 click on Page Roles option.
4 Jump to the Pending Partner Requests section, and click on Respond to Request button.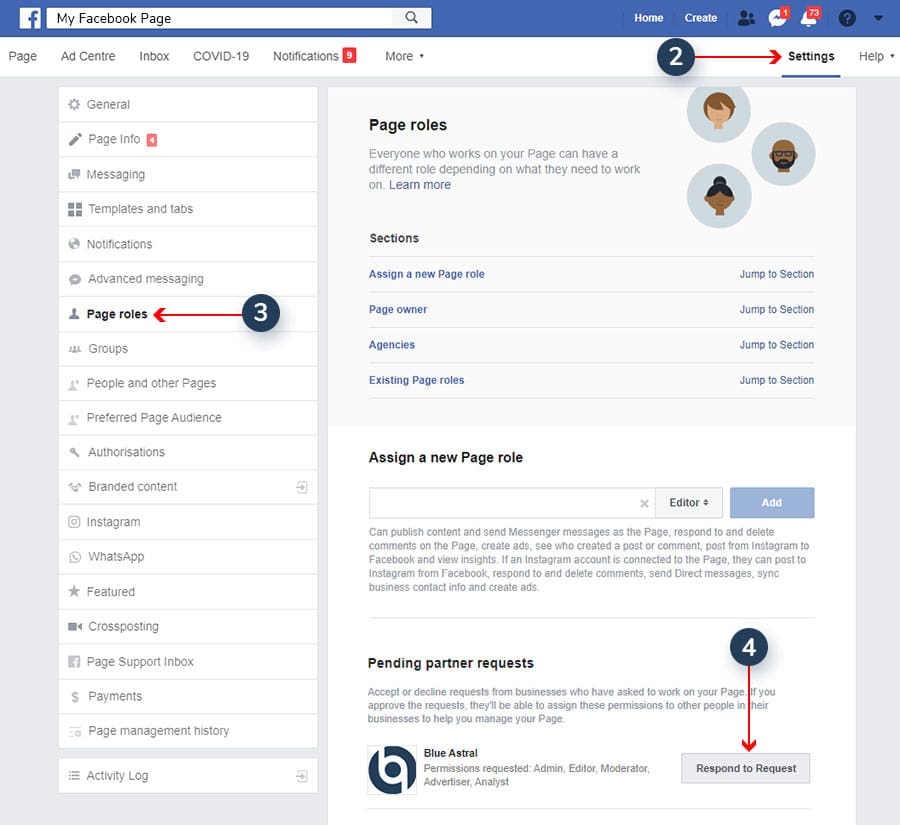 5 Click on Give Blue Astral Access to my Page option.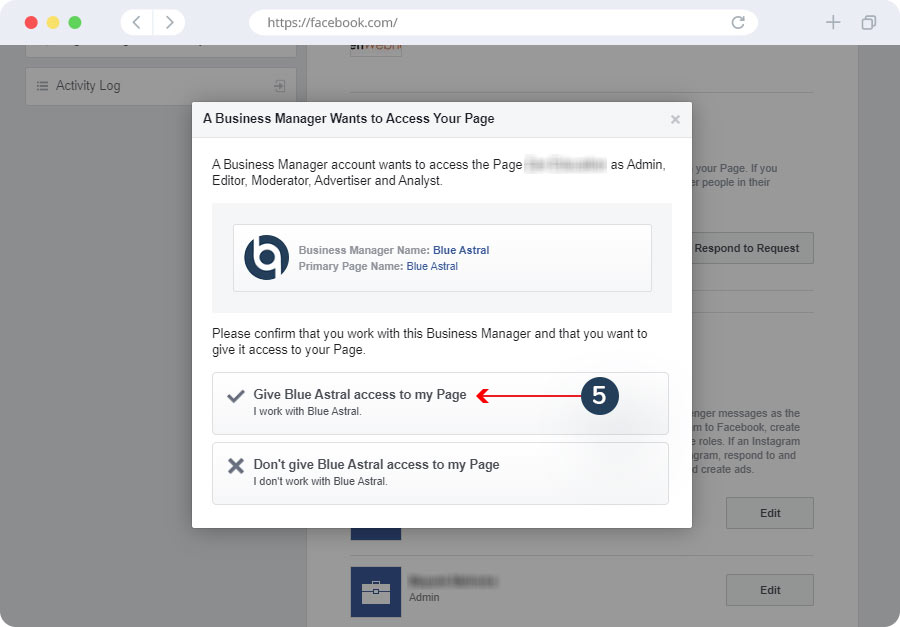 6 Click on Approve Request button.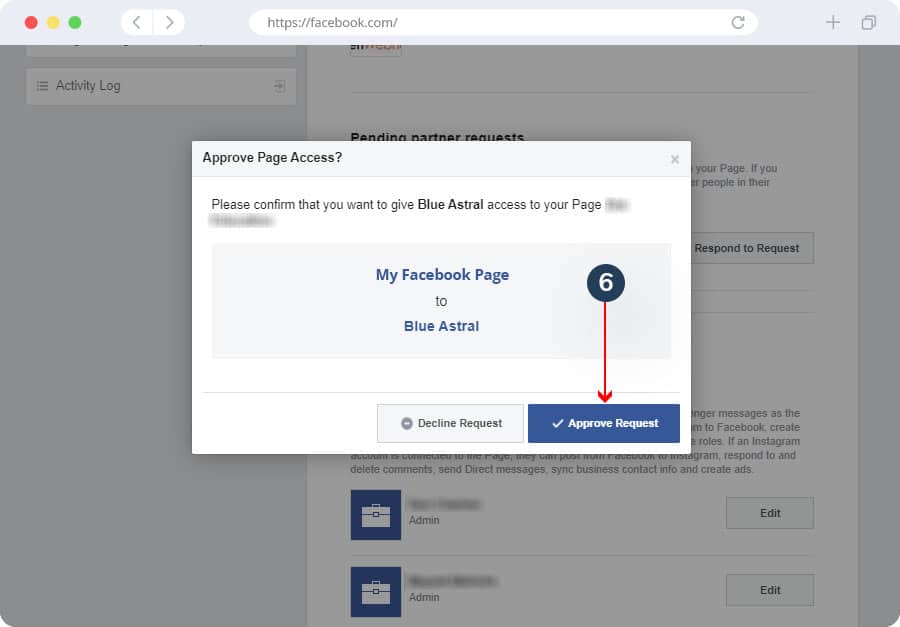 7 Re-enter your Facebook Password
8 and click on Submit button.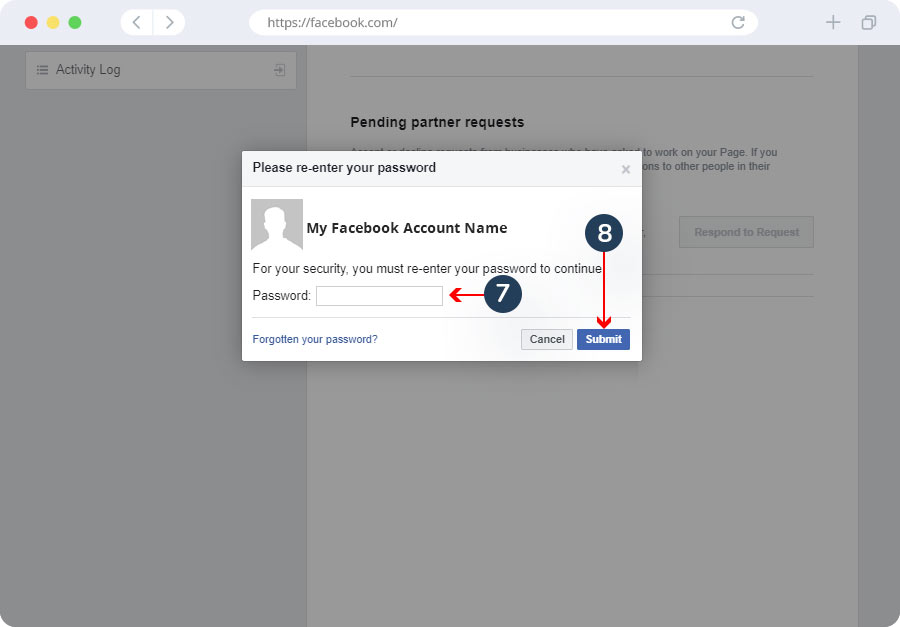 9 The Settings Page will refresh and display the
"Roles approved" for Blue Astral under the Agencies section.