If you lost your website's rank after Google's December 2020 core update, you might want to look at the backlinks. Treat it as is a hint that you might need to audit your website's backlinks and remove the toxic links.
Do you know the power these backlinks possess? They help build the authority of web pages on search engines. They are the spine of any website's SEO and help get more organic traffic. While good backlinks create a positive image of the website in the eyes of search engines, the bad ones tarnish it.
Spammy or toxic links not only degrade online reputation but could get a site penalized by search engines like Google. Therefore, it's crucial to perform backlink audits frequently to identify toxic backlinks before they start having a negative impact or totally ruin SEO efforts.
In this article, we will show you how to identify toxic links with the help of a tool that we use at our agency, SEMrush. We use and recommend SEMrush over other tools because:
It gives a list of backlinks and their toxicity scores.
It helps in making it easy to remove toxic links:
If the Google search console has been linked to the project, it lets you disavow all toxic links from the same dashboard.
It enables the import and export of backlinks to a file.
It allows sending emails to backlink site owners for link removal.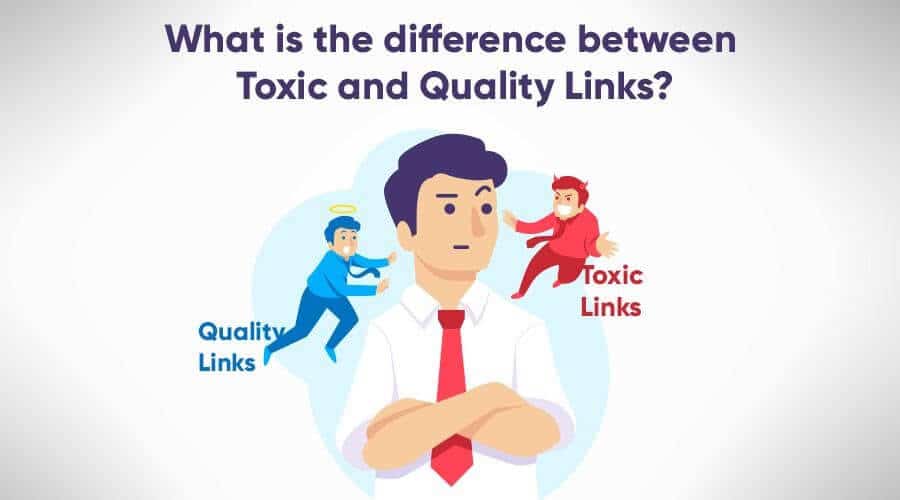 What is the difference between toxic links and quality links?
Quality links are the ones that are relevant to a webpage, keep users on the site for longer and provide a great experience for the user when they land on the page by clicking those external links. An example of that could be a link to your business website from a local chamber, etc.
As the name suggests, toxic links are the ones that bring down the SEO of a webpage. These negatively impact SERP rankings as they typically are irrelevant to the webpage being linked to. An example of this could be a link to your kitchen utensils business from a blacklisted site that has nothing to do with kitchen or utensils or home stuff at all.
In order to quantify, a lot of tools give a toxic score from 0 to 100, with 0 being good and 100 toxic. A link with a score between 0 and 44 is considered non-toxic, a score of 45 to 59 is potentially toxic, and a score of greater than 60 is toxic and should be removed as soon as possible.
How does a website get spam/toxic backlinks?
Toxic or spammy links could have been a result of:
The SEO company created unnatural links to give the site's ranking a boost.
The sites linked to the website, which were previously good,  got penalized by Google and now those links have turned toxic.
A competitor might have added them with the intention to out-rank the webpage.
How to Identify Toxic Links Through SEMrush?
Identifying links through SEMrush is easy. It's a user-centric tool that helps with everything needed to monitor your site's ranking including backlink toxicity scores. Though there is a free tier, to identify toxic or spammy links from SEMrush, a paid subscription is needed.
Let's get started with identifying toxic links.
Step 1: Log-in to SEMrush account.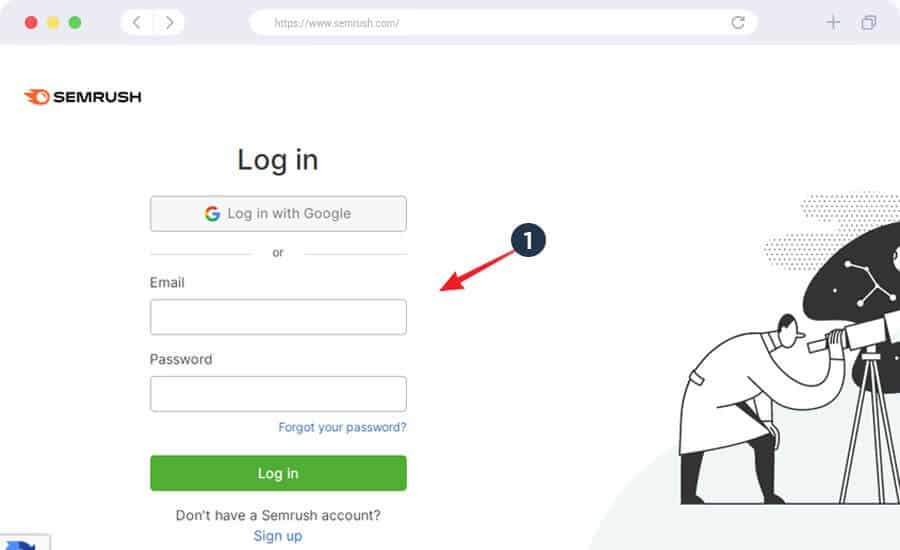 Step 2: On the left side, click on the Project option from the menu.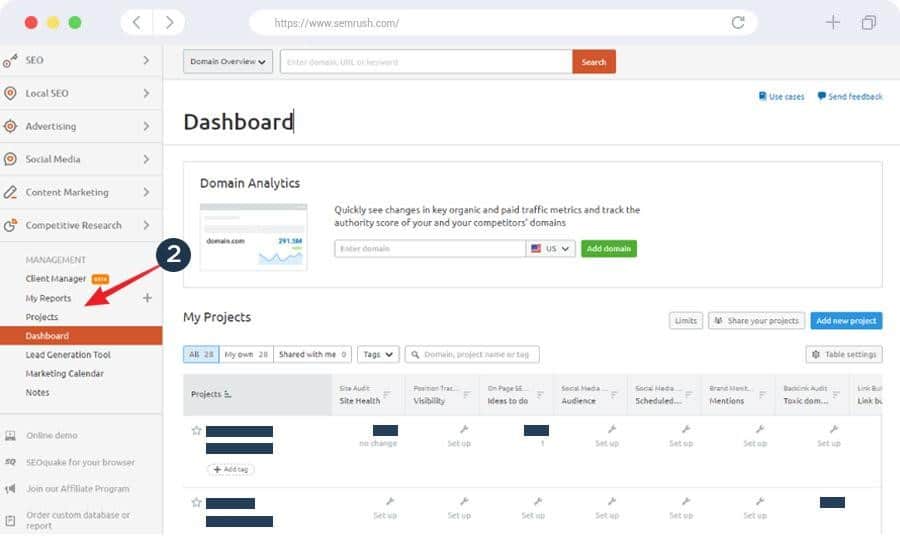 Step 3: Click on "Add New Project"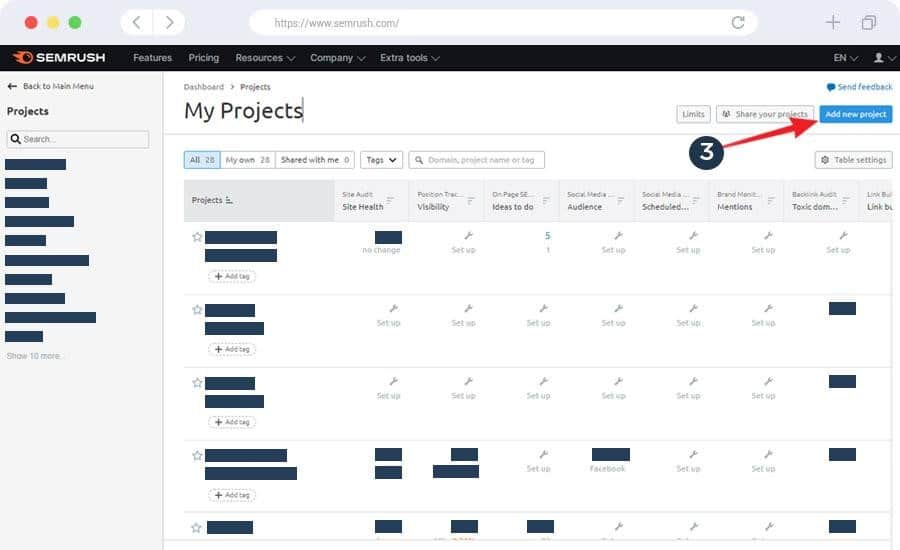 Now, It will ask you to create a project. Enter your domain name and project name, and click on "Create project."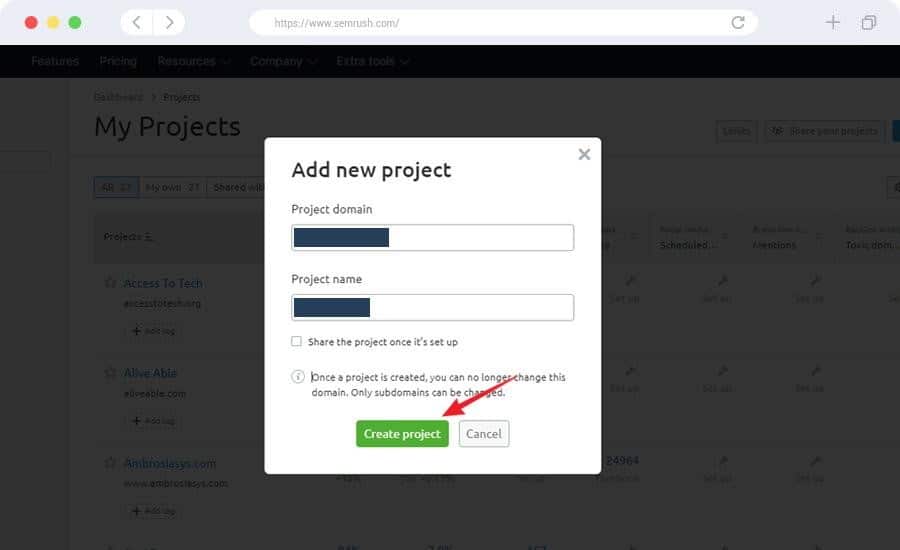 Step 4: Go to the Backlink audit section, click "Set up."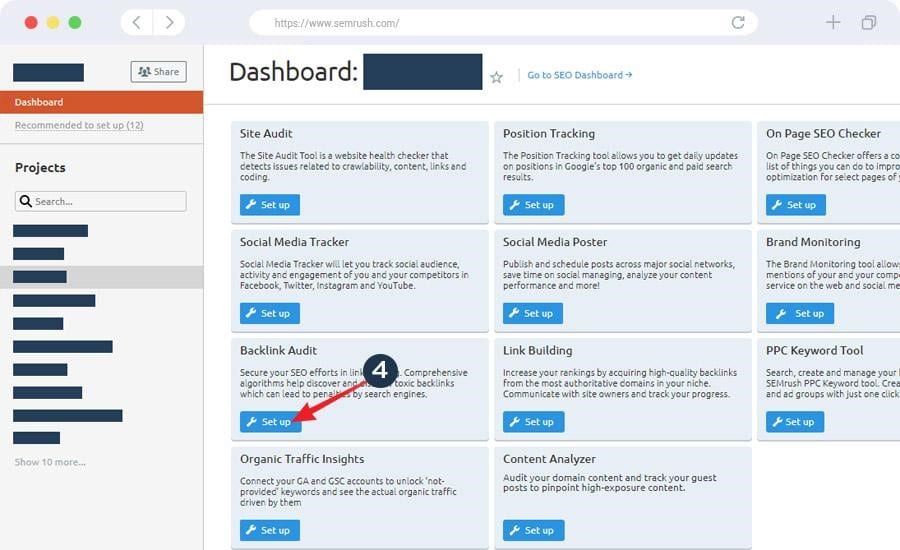 Step 5:  Select "Root Domain" as the Campaign Scope. Click "Start backlink audit"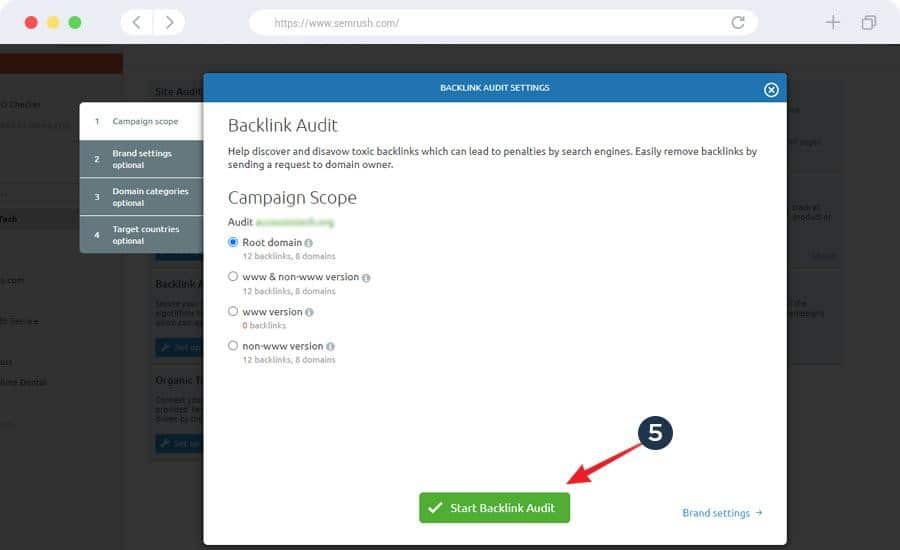 Step 6: After the audit is complete, click on "Go to results"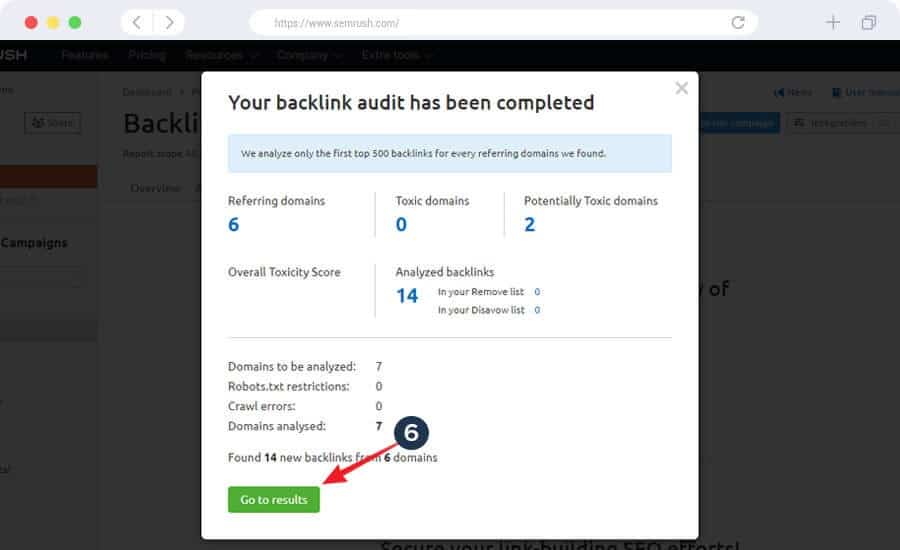 Step 7: Go to the Backlink Audit dashboard for a detailed report where you can see color-coded reports and also detail for each backlink with its toxic score.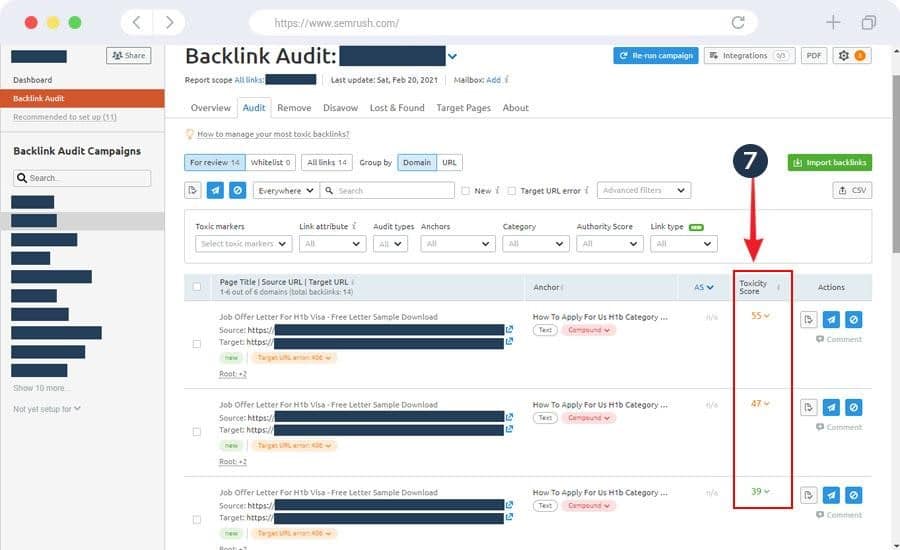 Summary
Hope that this article helped you find an efficient way to identify toxic backlinks that could be hindering your site's ranking and SERP performance.
At Blue Astral, we have the best digital marketing and SEO experts. If you have any concerns related to your site's SEO or traffic generation, ping us at [email protected].