There was a time when you could open up a small business locally and turn it into success with hard work, dedication, and financial management skills. But as digitalization kicks in, getting your small business on the path of sustainability needs more advanced marketing strategies. This is when the need to get familiar with the concept of digital marketing arises.
Along with incorporating traditional marketing efforts, implementing digital marketing strategies can work great for your business.
Also, the pandemic has hit the businesses at large, especially the smaller ones. The shutdowns have impacted the way they operate, making it challenging to cover even the running expenses.
Customers were already making purchasing decisions online, and the pandemic has given them more reasons to stick to digital buying. Therefore, businesses dependent on foot traffic and word of mouth should consider moving online to make their business survive and grow in the constantly competitive market.
Move your small business online.
Supporting your business with a powerful online presence will help you generate the much-needed revenue necessary to keep the daily operations running.
To help your small businesses jump from "temporarily closed" to "Ready to serve," here we are putting together a list of steps that will help you get the business online.
Here's what you need to do:
Buy A Domain Name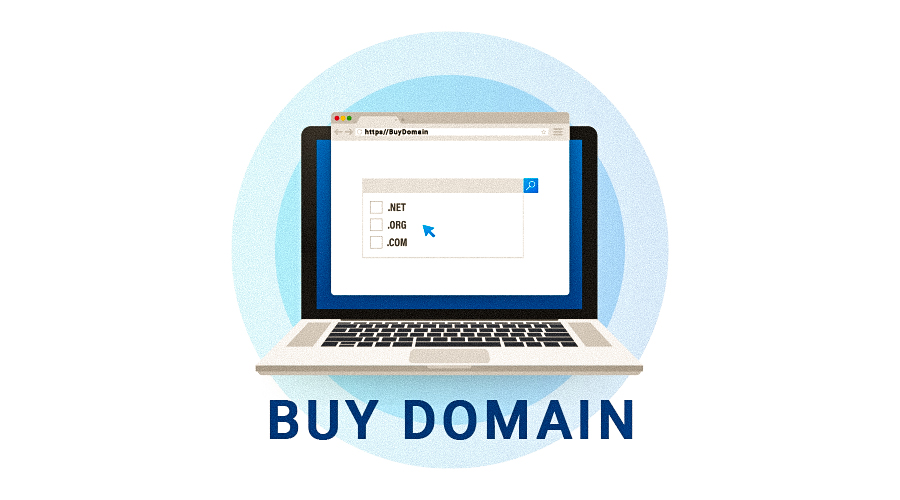 A domain name is a virtual address that visitors type in the browser URL bar to reach the respective website.
Getting a domain name is the first step in moving a business online. Keep the domain name the same as your business name, or get a similar one if your offline name is already taken.
Domain name registration is done yearly, which would typically cost anywhere between $9 and $15. However, the price may differ depending on the domain extension or domain register you choose.
While buying a domain name, we suggest you follow these guidelines:
Always go for the .com version as it's the most powerful domain extension (Consider the ".net" or ".co" extensions only if the .com extension of your preferred name isn't available).
Don't make hyphens and numbers a part of the domain name.
Being a small business operating locally, a local extension like .nyc may work well.
Avoid using trademarked domain names.
Web Hosting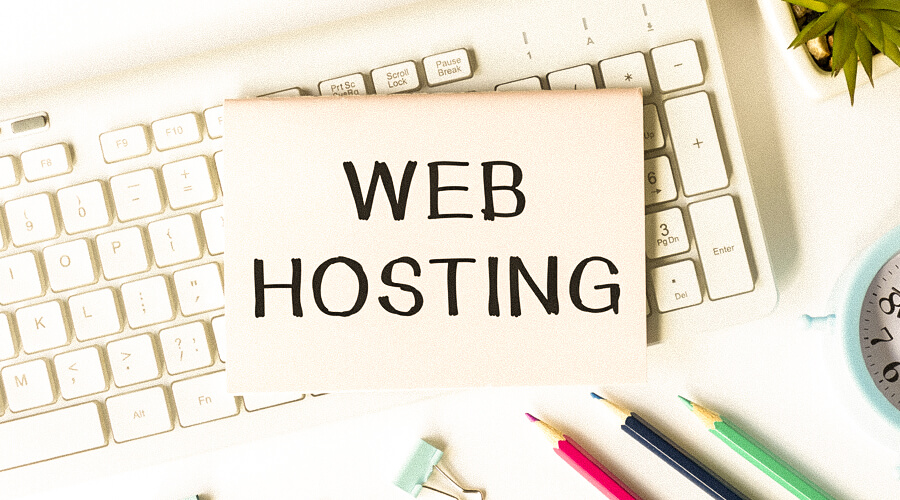 After domain name registration, another fundamental task that needs to be performed is choosing a platform to host all the website's content.
All the websites on the internet need a place to store all their files securely, and that's what web hosting does. It acts as the home of a website where all the files of the website live.
Website hosting costs vary, with prices ranging from as low as $2.49 per month to move up to $729 and higher. The prices depend on several factors, like:
the type of website,
the expected number of monthly visitors, and
a business's requirement for additional services such as automated backups and an email account.
After getting clarity about what you want to achieve with a website, choosing the right platform to step closer to your goals becomes easy.
Create A Website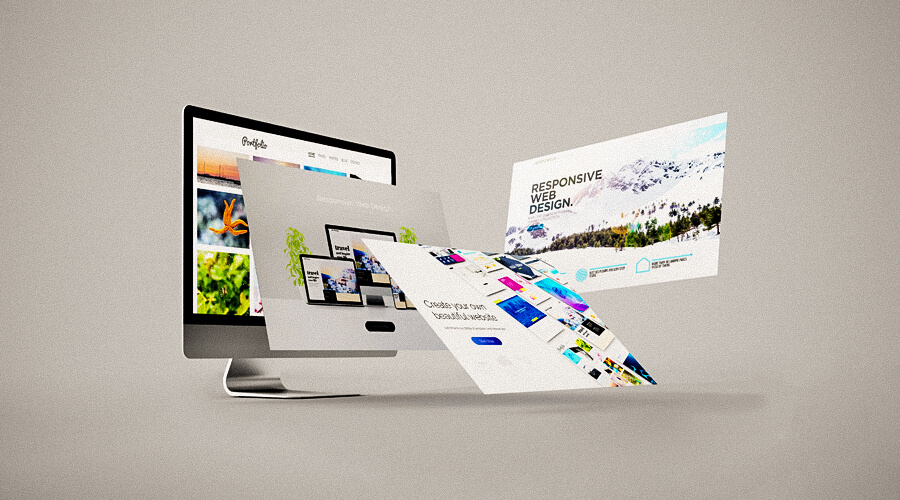 A website marks a business's presence on the digital landscape. Even if a business is active on social media, it will not do much good until it does not have a captivating website to direct the sales towards.
Creating a website that reflects your brand's personality and allows customers to navigate hassle-freely is challenging. Although platforms like WordPress and Shopify serve users with a range of pre-made templates, themes, and plugins, along with the scope for customization, to make the task simpler.
However, you can always let professionals from the best website designing company in NYC handle the task.
Make a buzz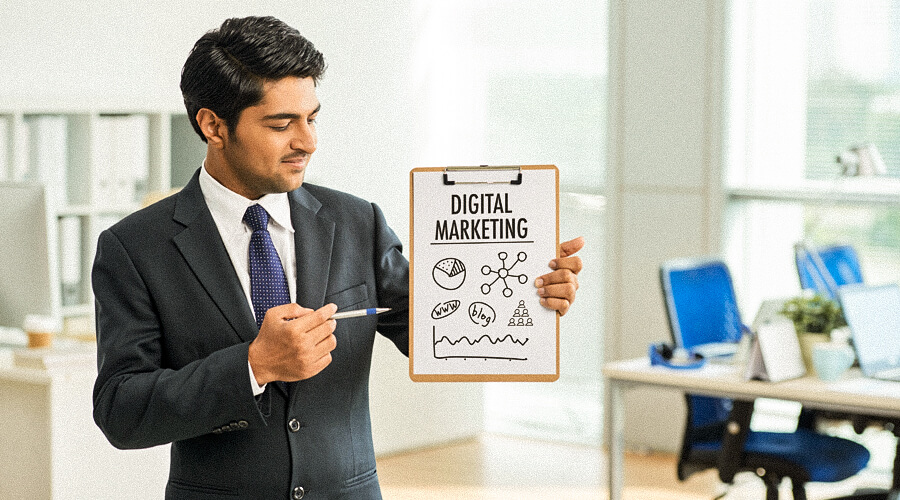 A website helps you move your business online, but what's next? How will you let your customers know that the brand is all set to serve them online?
That's why getting people to notice your online presence is another big task you need to accomplish. So spread the word about your business through the following digital marketing strategies:
Search Engine Optimization (SEO)
If you want your website to scale up on the SERPs and bring visitors that are most likely to convert, SEO is the strategy for you. It also builds your brand's credibility in the market as people tend to trust brands that appear on the first page of SERPs.

Utilize SEO to build a strong web presence, outrun your competitors, gain new customers, and make your small business grow. But bear in mind that SEO takes time, and you may have to wait for 4 to 6 months to see an increase in your ranking.
The cost of SEO for small businesses falls anywhere between $750 and $2000 per month. Rest depends on your competition and business needs.
Pay-Per-Click Advertising (PPC)
PPC, or pay-per-click marketing, is counted among the best ways to target the most qualified audience. The marketing tactic helps you reach customers who are proactively looking for things your business offers.

With PPC, bring more qualified traffic to your website, increase conversions, and focus on success as a whole.
But how much does PPC cost? Every newb in the digital marketing world has this question in mind. But unfortunately, the question has no particular answer as the concept of one-size-fits-all doesn't work here. The most precise answer we can provide is: it depends.
It depends on the:
Account Size
Geographical Area
Industry Cost Per Click (CPC)
Conversion Rate
Social media marketing refers to promoting a business's products and services on different social media platforms.

Social media has become an indispensable part of modern lives. Regardless of the industry segment, businesses can use social media marketing to inform, engage, and convert their target audience.
As a small business in NYC, you can use different social advertising platforms to reach the right people at the right time.
In our experience, the right social media marketing strategies can help brands:
Grow their online presence,
increase sales, and
improve customer loyalty
As per an analysis by The Content Factory, in an average marketing budget, social media cost settles between $200 to $350 per day.
Parting thoughts
As an offline business in this digital age, you can't afford to lose the battle against your competitors. Reframe your digital marketing strategies as per the current scenario and envision how going online can help your small business survive and thrive.
If you face any difficulty setting up an online presence, you can choose the best agency for your business.